Make Money for Free - No Cost Online Business StartUp Model
How to Set Up Your Profitable Internet Business For Nothing
Online Business StartUp - Free
Here is your free online business startup that you can use to ensure that you are ready to maximize your earnings when the next dotcom wave hits the internet.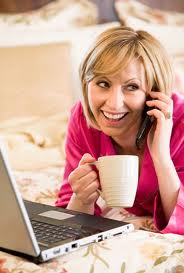 Whilst implementing the steps in this guide may not create instant wealth for you, you can almost certainly start generating a sustainable online income that will increase in direct proportion to the amount of effort you put into it...
...this has great earning potential & as always the rewards you reap from this guide will depend on your effort & commitment - therefore no effort = no profit.
How Much Will This Start Up Guide Cost?
Don't worry - you won't have to part with any of your hard earned cash to get your venture up & running as you will be shown what platforms & networks you can use that won't cost you anything...
...also, just in case you're waiting for the part where you're asked to pay or sign up for something to get this information, do not worry there is nothing to pay or sign up for for this.
So, without further ado let's get down to brass tacks and see how you can set up your own internet business for free, in other words at no cost to yourself.
5 Steps to Your Own Fully Fledged Internet Business for Free
Just follow the steps below and you will have the framework for your online venture set up in no time at all;
Set Up Your Own Blog Account


Head on over to Blogger to set up your free blog in 3 easy steps.

What is a Blog I hear you ask?

Well a blog is just short for web log which is really a website but different in the sense that a blog is normally updated more often than a website (almost like a chronological journal) and allows user comments & feedback - all good for search engine popularity.

You can also set up a free blog at Wordpress but the free version does not support Adsense which will be one of your earning options below.

Choose a Business Theme


Decide what you would like to market online.

A good idea would be to think of what interests you and what your hobbies are. For instance if you are keen on sport and fitness you could base your business on this.

Customize Your Blog


Use the tools provided for you at blogger to customize the look and feel of your blog in terms of your business choice above.

Blogger supplies various templates which you can choose from.

Monetize Your Blog


Now we are getting down to the nuts and bolts of what you really want to achieve with this.

To make money from your blog you can do one or all of the following;

Sell Digital Products


Sell digital products (products that can be downloaded online - eliminates the physical delivery process) that are related to your blog.

To locate ebooks and info products, you can sign up for free with the following affiliate networks which have a vast range of products available to sell.


Once you have signed up with the networks above will be able to find products that complement your site's theme or topic - and don't forget you will earn a commission on every product that is sold from a link on your site.

In most cases you will be able to download graphics and other promotional material that you will need to promote your chosen products.


Adsense


You can sign up here for a free Adsense account.

Once you are approved you can login to your account and copy & paste Adsense code into your blog and you will find that Adsense provides relevant ads (in terms of the text on your blog) where you have pasted the code.

So it is likely that some of your site visitors, who have presumably arrived at your blog because they are interested in your business subject and information, will click on the Google Ads.

When this happens you will be credited with Adsense revenue typically ranging from $0.01 to $1/2.00 per click. Some Adsense publishers earn in excess of $100,000 a month - it really can be a big earner.

Get all the tips & tricks to ensure that your Adsense code is optimized for maximum earnings »

Sell Advertising Space


Once your blog becomes popular and receives a certain amount of quality traffic you will be able to monetize advertising on your blog in the form of banner advertising or text links - the higher the quality of your content the more popular and succesful your site will be.

Get Qualified Traffic
Naturally without targeted traffic you won't be earning much from your blog no matter how professional or inspiring it looks.
You therefore need to drive traffic to it either by organic search traffic, which you will get by emabarking on a
SEO program
but will not get instant results (this is long term approach which you must embark on in any case), or with a PPC campaign which will drive a flood of traffic almost instantly but could cost a bit.
Learn more about getting a flood of instant targeted traffic with a
Google Adwords campaign
here »
Finally what about the costs involved in setting up & running this business....
All the Costs to Set Up Your Internet Business with Blogger
Web Hosting

Your Blogger web hosting setup costs will be $0.00 and $0.00 every month.

Domain Name

Your Domain Name setup costs will be $0.00 & $0.00 every month.

Data Transfer

Again your data transfer costs will be $0.00.

Costs that Blogger won't cover
.
These will be the costs in terms of the time that you put into setting up & developing your blog as well as your computer and internet connection fees.

I think you will agree that you will be hard pressed to beat this kind of deal when it comes to setting up and having your own profitable internet business.
So you can see it is quite easy to set up your own online business at no cost and if you have the drive to work at it, it can become a viable & profitable income generator.
---
PS.
Here are some more easy ways for you to setup your own internet business and start making money in a very short time - without even needing a website or a product...